Introduction 
Local production of the alcohol-based handrub is an alternative to commercial products. Although adapted to contexts with limited resources, it is essential to respect the Good Manufacturing Practices to ensure the quality, efficacy and safety of the product.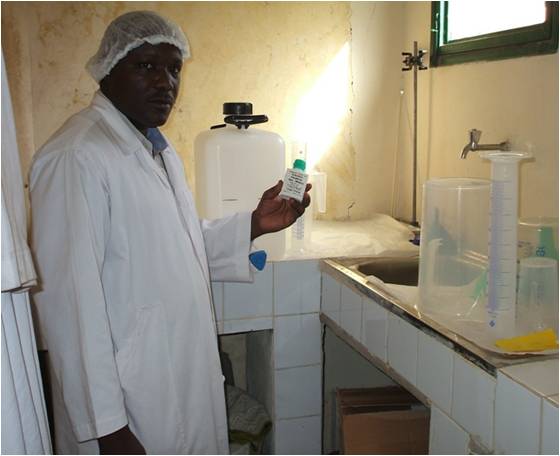 Learning objectives
At the end of the lesson, you will be able to:
Set up an alcohol-based handrub production in your facility
Describe the various components of the WHO formulations
Production of the alcohol-based handrub respecting the Good Manufacturing Practices
Carry out a quality control of the solution
Ensure the traceability of every batch produced
Format
This lesson is divided into 4 parts:
Pre-assessment:
e-learning lesson
Post-assessment:
course evaluation : satisfaction and learners' feedback
Investment time
The investment time for the lesson is about 1 hour. Additionally,  15 minutes are needed to complete the assessments and feedback questionnaire.
Here you find the main resources for this module.
Guidelines and recommendations
Practical tools
Tools related to production 
Tools related to quality control
You must sign in or create an account to access the lesson.